Active Project Development
Moonstake actively collaborates with leading blockchains, institutions, and DeFi projects. We currently support 11 high-demand staking coins and recently entered DeFi with the launch of Muse.Finance, a joint project with Muse DeFi.

Multi-Language
Moonstake is available in English, Japanese, Korean, Chinese, and Vietnamese for users worldwide.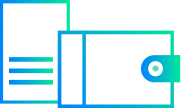 Multi-Wallet Convenience
Managing crypto with Moonstake is convenient and easier than ever. Quickly swipe between multiple portfolios and wallets with one account.

Staking from Anywhere
Staking, unstaking, and getting rewards in real-time, 24/7 from your device anywhere you are.

Seamless User Experience
Trouble with delegating to other validators? No more. Moonstake
Web Wallet provides seamless
staking user experience.

Highest Level of Security
Two-factor authentication (2FA), encrypted keys, and private keys management are key functions of Moonstake. Take full control of staking coins within your wallet